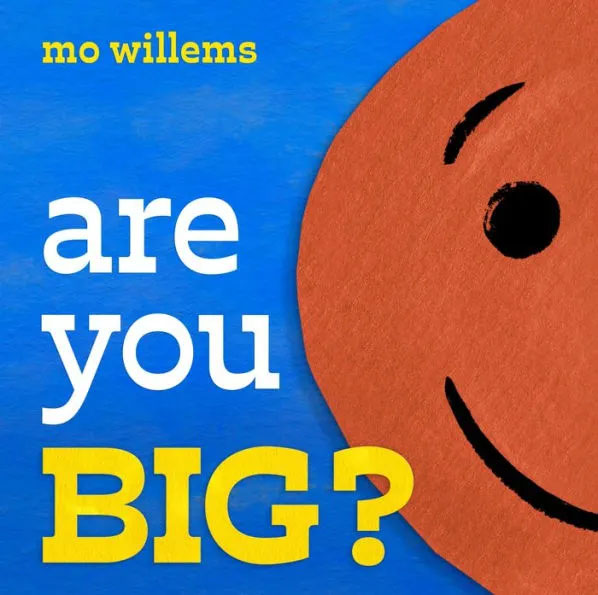 Are You Big?
Coming Soon! - Available February 6, 2024
A simple question sends readers to the far reaches of the universe. From an average-size kid . . . to a hot air balloon . . . to a storm cloud . . . to the M100 Galaxy, size is a matter of perspective.
Bold text, expressive art, and real-world science come together in this original Mo Willems STEAM-based, early-learning concept book.
PRICE (US) $17.99
ISBN 9781454948186
SIZE 9 x 9
PUB DATE 2024-02-06
FORMAT Hardcover
AGE RANGE 3-5
PAGE COUNT 32