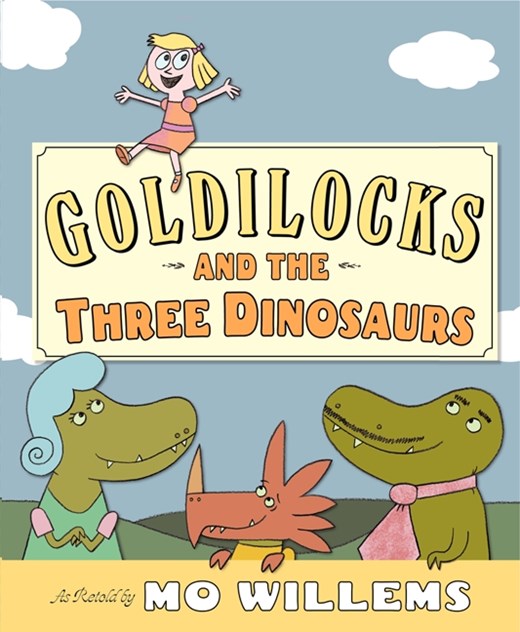 Goldilocks and the Three Dinosaurs
The classic fairytale Goldilocks and the Three Bears reimagined through the eyes of comic genius and picture-book phenomenon Mo Willems

Once upon a time, there were three hungry Dinosaurs: Papa Dinosaur, Mama Dinosaur...and a Dinosaur who happened to be visiting from Norway.
One day—for no particular reason—they decided to tidy up their house, fluffing up the beds and preparing pudding of varying temperatures. And then—for no particular reason—they decided to go...someplace else. They were definitely NOT setting a trap for some succulent, unsupervised little girl.
Definitely not!
This new take on a fairy-tale classic is so funny and so original—it could only come from the brilliant mind of Mo Willems.
PRICE (US) $17.99
ISBN 0062104187 ,9780062104182
SIZE 11 x 9
PUB DATE 2012-09-04
FORMAT Hardcover
AGE RANGE 4-8
PAGE COUNT 40