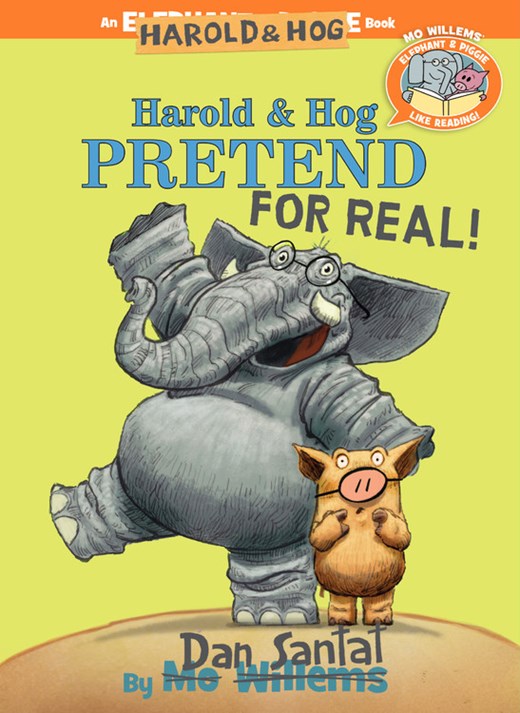 Harold & Hog Pretend for Real!
Harold and Hog pretend with the roles they were born to play . . . but which roles are they?
Hog is careful. Harold is not.
Harold cannot help smiling. Hog can.
Hog worries so that Harold does not have to.
Harold and Hog are best friends. But can Harold and Hog's friendship survive a game of pretending to be Elephant & Piggie?
Intro Copy To Series:
Elephant & Piggie Like Reading! is an early-reader series created and coedited by Mo Willems. The series features exciting new stories from renowned, award-winning children's book authors and illustrators.
PRICE (US) $9.99
ISBN 1368027164 ,9781368027168
SIZE 9.3 in x 6.8 in
PUB DATE 2019-05-07
FORMAT Hardcover Paper over boards
AGE RANGE 4-8
PAGE COUNT 64