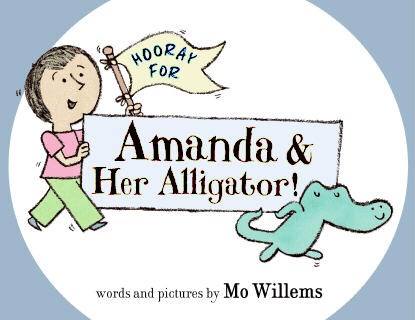 Hooray for Amanda & Her Alligator!
Expanding on the tradition of the Knuffle Bunny and Elephant and Piggie books, New York Times bestseller Mo Willems has created a classic new tale that explores the special friendship between a spunky girl and her lovably grumpy stuffed alligator.

Having a stuffed alligator for a best friend can be surprising.

Sometimes Amanda surprises her alligator with books. Sometimes Alligator surprises Amanda by eating them.

But what happens when Amanda brings home a special—and not entirely welcome—surprise? The result might be unexpected indeed.
Beloved author-illustrator Mo Willems has created a funny and tender portrait of friendship that readers of any age will love.
PRICE (US) $18.99
ISBN 006200400X ,9780062004000
SIZE 8 x 10 1/2
PUB DATE 2011-04-26
FORMAT Hardcover
AGE RANGE 4-8
PAGE COUNT 72