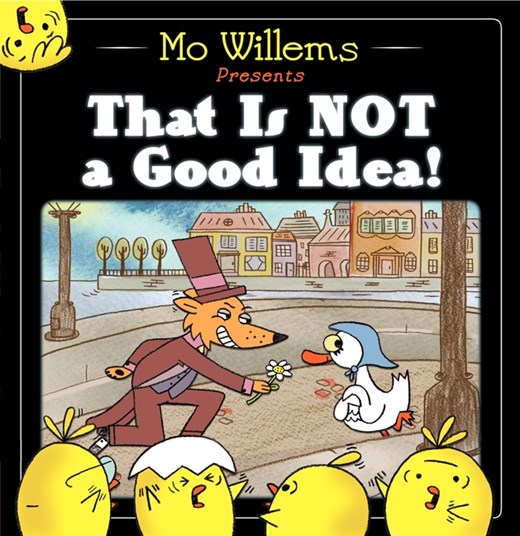 That Is Not a Good Idea!
This latest book from bestselling author and illustrator Mo Willems is his most funny and surprising yet. It has the interactive play of Don't Let the Pigeon Drive the Bus! combined with the classic humor of silent films.
One day, a very hungry fox meets a very plump goose.

A dinner invitation is offered.

Will dinner go as planned? Or do the dinner plans involve a secret ingredient...?

(Don't forget to listen to the baby geese!)

From the brilliant mind of Mo Willems comes a surprising lesson about listening to your inner gosling.
PRICE (US) $18.99
ISBN 0062203096 ,9780062203090
SIZE 9.3 in x 9.3 in
PUB DATE 2013-04-23
FORMAT Hardcover
AGE RANGE 4-8
PAGE COUNT 48