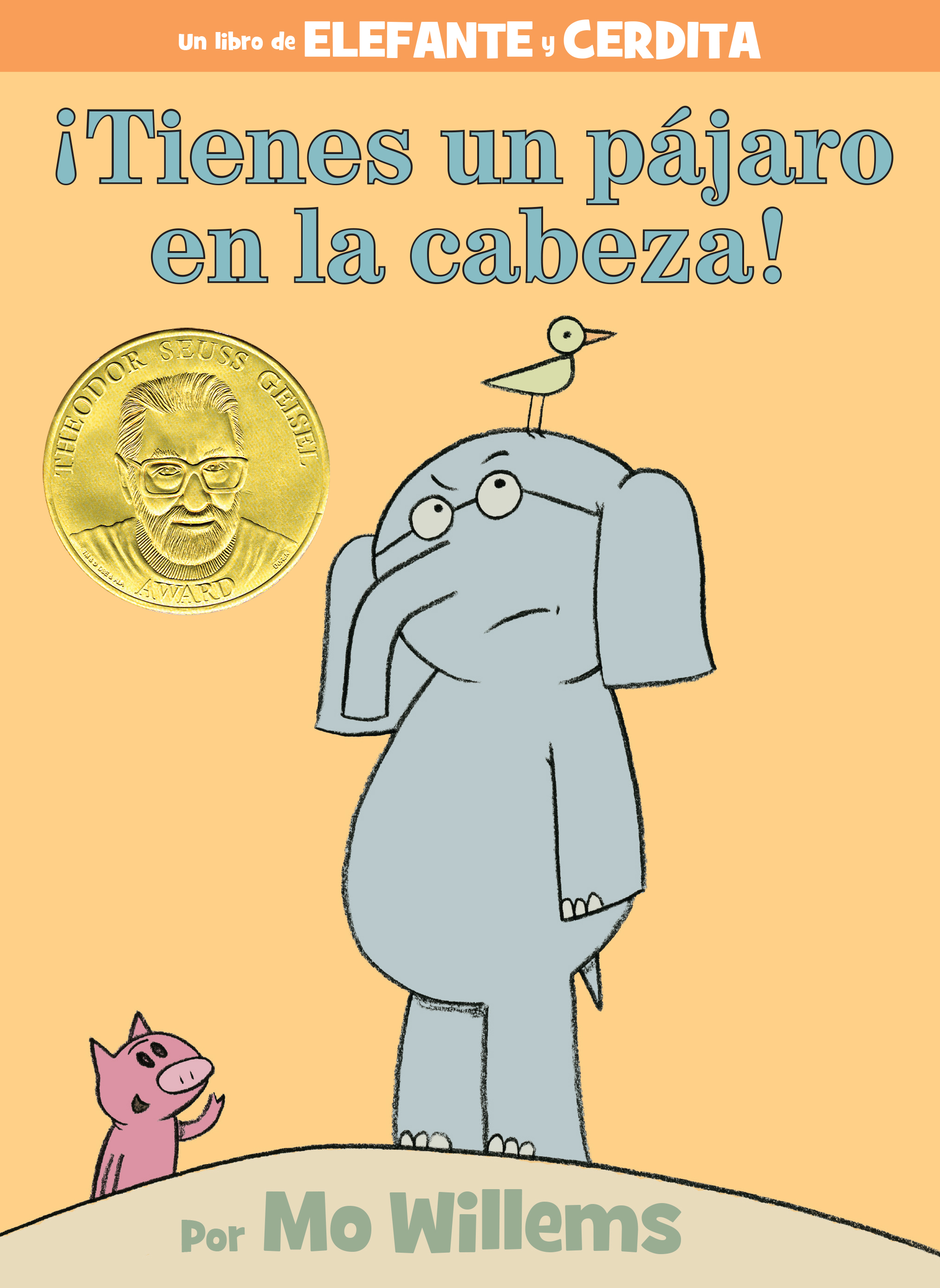 ¡Tienes un pájaro en la cabeza!
The Spanish language edition of Mo Willlems' hilarious, award-winning, and best-selling title There Is a Bird On Your Head!
Gerald is careful. Piggie is not. Piggie cannot help smiling. Gerald can. Gerald worries so that Piggie does not have to. Gerald and Piggie are best friends.
In There Is a Bird On My Head!, Gerald discovers that there is something worse than a bird on your head—two birds on your head! Can Piggie help her best friend?
PRICE (US) $9.99
ISBN 9781484786970
SIZE 6 ½ x 9
PUB DATE 2017-03-28
FORMAT Paper Over Board
AGE RANGE 6-8
PAGE COUNT 64